Unknown to many, it is possible to lose weight without restricting your diet choices or starving yourself. Eating reasonable food portions, hitting the gym and using effective herbal weight loss supplements can help you shed fat efficiently and proportionately. Herbal weight loss supplements are powerful, multitasking products that; heal where necessary, get rid of unwanted impurities in the body, boost metabolism, provide the energy you require to pursue a healthy lifestyle and add flavor to your diet. These four herbal supplements accelerate the body's ability to eliminate fat efficiently and safely.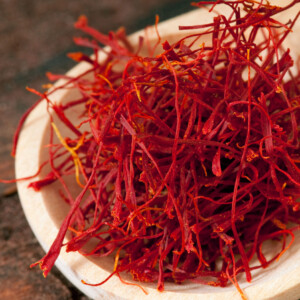 Saffron Extract
Saffron is a spice that is used for culinary delight and in some cases as a traditional medicine. It is extracted from crocus sativus flower, and its active components include; crocetin, safranal, crocins, and picrocrocin. These components work together to promote healthy weight loss and facilitate treatment of health conditions like; depression and premenstrual syndrome. Saffron
extract supplements reduce cravings and curb appetite by increasing serotonin chemical in the brain. This helps in preventing compulsive eating and hence, weight loss and management. If consumed daily, saffron supplements alleviate mild to moderate depression and PMS symptoms.
Moringa Oleifera
Moringa Oleifera is a small herbal tree common in Nepal, India, and Pakistan; it is also referred to as a ben tree, drumstick tree or horseradish tree. It has been used for decades to prevent and treat anemia, liver diseases, diabetes, arthritis, heart diseases, skin, digestive and respiratory disorders. Moringa is rich in nutrients like; minerals, amino acids and vitamins and is an antioxidant that fights free radicals in a bid to prevent cell degradation and damage. It contains polyphenols that protect the liver from toxicity, oxidation and damage, blood clotting properties that facilitate faster wound healing and reduces blood clotting times and it has anti-fungal and antibacterial properties for fighting opportunistic infections. Above all, moringa impacts positive weight loss by triggering metabolism to help the body burn weight faster. Moringa weight loss supplements can assist you to use fewer calories while burning excess fat.
Turmeric
Turmeric is popular as a culinary spice because of its deep, golden-orange color. However, it is a highly-effective nutritional supplement that prevents cardiovascular diseases due to its rare anti-inflammatory effects; it regulates diabetes and blood sugar and triggers the development and reparation of cerebral cells in a bid to prevent neurodegenerative diseases like Alzheimer's. Additionally, turmeric is a herbal weight loss supplement with an anti-obesity potential. It suppresses the growth of fat tissues hence facilitating weight loss. However, it is useful for weight loss if combined with a healthy diet and exercise.
CLA
CLA represents a group of chemicals present in fatty acid known as linoleic acid. It is a form of polyunsaturated fat from dairy products along with calcium, and Vitamin D. CLA sources include; beef, cheese, butter, protein powders, some bodybuilding supplements and CLA weight loss formulas. CLA allows blood glucose to enter body cells meaning that it releases energy, and doesn't become fat. It reduces appetite, boost overall strength and trigger other beneficial body changes.
A report published in the journal of nutritional biochemistry in 2009 stated that CLA offers positive effects on adipogenesis, energy metabolism, apoptosis, inflammation, and lipid metabolism. Another report in the British Journal of nutrition in 2007 stated that three to four grams of CLA a day reduces body fat and boosts lean body mass. CLA also promotes healthy lifestyles by balancing glucose and blood cholesterol levels.
Conclusion
The secret to healthy weight loss is proper diet and exercise. However, herbal weight loss supplements are ideal for complementing a healthy lifestyle. Though some herbs are common and readily available, it is advisable to source herbs from a trusted retailer. Hence, do not hesitate to contact Natures Nutricare for all your herbal weight loss supplements needs.